Capture detailed business travel records automatically with affordable GPS Log Book devices
View Devices
Keep track of dates, kilometres travelled, and other business travel details effortlessly with GPS Log Book
Get Started
How does
GPS Log Book

work?
GPS Log Book takes the hassle out of keeping an accurate, detailed and SARS-compliant logbook by allowing you to effortlessly manage your trips.
Select Your Device
Choose between our Classic and Live devices to start capturing key tax claim information automatically, such as dates, times, and kilometres traveled on your business trips.
Register
Conveniently and quickly register your new tracking device online. If you are using the GPS Classic device, you will also need to install our Sync Application, which is used to sync your trip data from the device to the GPS Log Book web interface. The LIVE device uploads data automatically.
Plug it in
Stress-free installation, no wires required! Our Classic device plugs into your vehicle using the Cigarette lighter socket. The Live device plugs into your vehicle's OBDII port, which is located right under your dashboard.
Generate Reports
Generate travel reports in seconds including SARS Compliant Tax Log Books, Tax Business Trips Report, Tax Detailed and Summary Reports, Business Travel Claim Report, Vehicle Trip List, and Zone Detail Reports.
Claim!
Submit your fully compliant travel reports to SARS to claim your deduction. All travel data is securely stored in the cloud for easy access.
Since 2011, any person who receives a travel allowance is required to present a logbook to the South African Revenue Service (SARS) before any travel tax claim can be processed.
Whether you're self-employed, a small business owner or corporate employee, tracking your travel and fuel expenses is important for business and tax purposes.
Personal Use
If you receive a travel allowance from an employer or principal, you can claim a deduction on the assessment of your annual income tax return for the use of a private motor vehicle for business purposes.
Businesses
Ditch the pen and paper log books and start effortlessly monitoring all of the vehicles in your fleet with trip lists, tax business trip reports, tax summary reports, and much more.
Compare
GPS Log Book

Devices
Choose between our Classic and Live devices to start automatically tracking the days, times, and kilometres traveled on your business trips.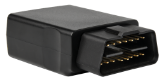 GPS Log Book LiVE
GPS Log Book Classic
Product Features
Hardware
Passenger to light commercial vehicle compatibility
LiVE
Classic
Zone Management (Geofencing)
LiVE
Classic
Live GPS Tracking for Theft Recovery
LiVE
Classic
See vehicle location, direction, speed, position, and more live on Google Maps
LiVE
Classic
12-Months Free Subscription
LiVE
Classic
Mapping
SARS Compliant Tax Log Book
LiVE
Classic
Tax Business Trips Report
LiVE
Classic
Tax Detailed and Summary Reports
LiVE
Classic
Business Travel Claim Report
LiVE
Classic
Odometer Reading Capturing
LiVE
Classic
Trip Commenting and Categorisation
LiVE
Classic
Travel Expenditure Reporting
LiVE
Classic
Live Vehicle Tracking
Vehicle direction, speed and position
LiVE
Classic
Vehicle state (parked or travelling)
LiVE
Classic
GPS Log Book Web Interface
Sample Reports
Once logged into the web interface, a multitude of useful reports can be generated on-demand.
Trip List For All Vehicles
How much can you claim?
Use our Claims Calculator to find out how much you could be saving with GPS Log Book
The rebate amount is based on a sample of 432 tracked drivers who logged at least 50 business trips in the 2020/2021 tax year
2
Annual Distance Travelled
25545
Business Percentage
38
(9707
3
Estimated Claim Amount
R 20 404.00
Buy Now
* The rebate amount is based on a sample of 432 tracked drivers who logged at least 50 business trips in the 2020/2021 tax year. The sample of drivers drove a total on average of 24 872kms in the tax year with 8565kms of these kilometres being driven for business purposes (34%). It was estimated that the average vehicle value was R80 000.

Only estimated, based on 2020/2021 SARS tables. Click HERE for T&Cs.
Testimonials
"GPS Log Book has made things a lot easier – there's less paperwork, and more information is available at any one given time. I have been really impressed with the ease in the way the device works and how it provides data through the website."
-David, National Logistics Manager at Waco Africa
"As a small business owner, GPS Log Book has saved me hours of time. The easy-to-use interface is a pleasure to use and my tax guy loves the SARS ready reports. Every business owner should have one!"
-Kate
"It is one of the best gadgets that I have discovered for ages."
-Sarene Kloren, Editor-in-Chief, Woman Online Lifestyle Magazine
"I am impressed with the product – well done think you are on to a winner!"
-Jeremy
"Thank you for your support, I would recommend your product everywhere I go and will not forget your customer service!"
-Henno
"Thanks GPS Log Book Team. Great service and good product."
-Eduard
"Thank you very much for your help, I came right, everything is working just fine, tracking went well and downloading and editing was a breeze!"
-Henno
"The device was happily received, and we look forward to trying it out very soon. The whole purchasing process has been a pleasure, thank you."
-Peter
"The website is cool, especially when putting the points in. My cars cigarette lighter is below the dashboard, but it seems to pick up the signal just right."
-Stefan
"This little GPS of yours is brilliant. I am very happy with it."
-Augustinus
"Received our units this morning. I must compliment you guys on excellent & prompt service!"
-Leandra
"Just a short note on my experience so far. The GPS logbook just works and plays nicely with my Mac as well. I want to congratulate you on a simple to use device that does exactly as the tin promises! Well Done!"
-Solomon
"Heee haaa, Thanks guys, much appreciated. Compliments on your efficient and effective client service."
-Andre
"Received promptly. Great minimalist packaging. Easy setup. Up and running. So far, very impressed with the UX and functioning of this little guy – kudos to whoever made the design decisions!"
-Dave
"The whole ordering process was seamless and I received my unit a day later. I registered my unit and have started tracking my kms. I am seriously impressed with the device and your company."
-Kevin
"Bought the GPS Logbook in 2012 for use with my company car. Based on the reports generated, I received an R30K refund from SARS for the business mileage traveled in the last tax year. Gotta be the best investment I've made. Great product, great support."
-Rob
"May I please express my delight in your excellent service? It is really a pleasure to deal with a company that gets it right, Good show to everyone."
-Dewald
"Dear GPS Team, I find that my GPS device works exceptionally well. The device downloads in seconds and the reports are very clear. I recommend to all I talk to who have to keep track of traveling."
-Pieter
"I would like to thank Digital Matter Embedded and the GPS Log Book Sales team for their prompt response and professional service. I received my ordered devices this morning, only 24 hours after I have placed the order. I am impressed by the service that I received and am sure I will enjoy the same quality and reliable service from the use of the GPS devices I received."
-Jan
"Just wanted to say Thank You! The GPS Log Book works brilliantly. Absolutely no complaints. Thanks."
-John
"Thank you very much for your prompt service! I received my new device yesterday. So far, so good!"
-Vicky
"Just to let you know i'm very impressed with your quick and efficient service. Ordered my GPS log book unit and 24hrs later it was delivered. Working like a dream."
-Leon
"Thanks a mil. Highly impressed with the service from your side as well as unit operation. 100% recommendable."
-Bak
"All our reps used to do manual logbooks. After implementing these units our expenses have gone down by 40% on our fuel. These units have already paid for themselves. Thanks for the great product. I was so impressed I bought one for myself and will be claiming back in the region of about R 36 000 from SARS."
-Kobus
Your online database is easy to navigate and quick to use. I would recommend this product to anyone who needs a digital logbook. And most importantly it's priced right too. There is another product on the market that doesn't offer half as much convenience and literally costs double the price. In addition to all these benefits is the fact that I can simply plug the device directly into my lighter socket and forget it's even there!
-Shaun