For 11 years, GPS Log Book has faithfully served South Africans with our superior GPS-based tracking devices, ensuring accurate and compliant travel logs.
This November, we celebrate 11 years of delivering superior travel tracking technology to the South African market.
On this, our 11th birthday, we here at GPS Log Book  would like to thank all our customers who have joined the GLB family, and for sticking with us throughout one of our countries and the world's most difficult times. Covid-19 had a devastating effect on almost everyone you speak to. The support of our customers and the resilience shown throughout the pandemic has been nothing short of inspiring, and we are honoured to have been able to be part of your journey all these years.
A special shout-out goes to all our long term and return customers, with whom we have longstanding relationships built on trust and knowing that our products and services are the best in the business. You are more than just customers, and we thank you for your loyal support.
To our new customers that we hope to meet along the way, we look forward to welcoming you to join in on the GPS Log Book  trend of keeping life "Hassel Free"
How It All Started.
Since 2011, any person who receives a travel allowance is required to present a logbook to the South African Revenue Service (SARS). A well-kept logbook ensures that you are legally compliant and forms the basis of good bookkeeping, either personally or as a business.
The trouble with traditional pen-and-paper logbook keeping is that it is time-consuming and even potentially dangerous to sit and fill it out in your car after every trip, becoming exposed to being hijacked or mugged while you are distracted.
What's more, analogue logbooks are easy to fudge, with many unscrupulous employees taking chances by claiming far more in travel expenses than what is honest, fleecing their employers.
Enter GPS Log Book.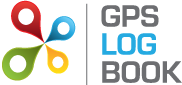 Over the past 11 years – or 4 015 days – we have sold on average 50 000 GPS Log Book devices, tracking more than 1.25-billion kilometres and counting, leaving many satisfied customers in our wake.
The GPS Log Book was designed with one thought in mind, to eliminate the tedious process of manually completing your logbook, making life hassle-free.
Whether you are a longstanding GPS Log Book customer or whether you are new to the family, we thank you for using our products and we look forward to delivering more world-class service for many years to come!
Look out for our birthday posts on Facebook and LinkedIn, like and share and you could be one of our lucky subscribers to win 1 of 3 Classic devices.
Try our SARS Tax Calculator to see how much you could be saving!